Article: Vegetable Tanned Leather: Supporting Sustainable Men's Fashion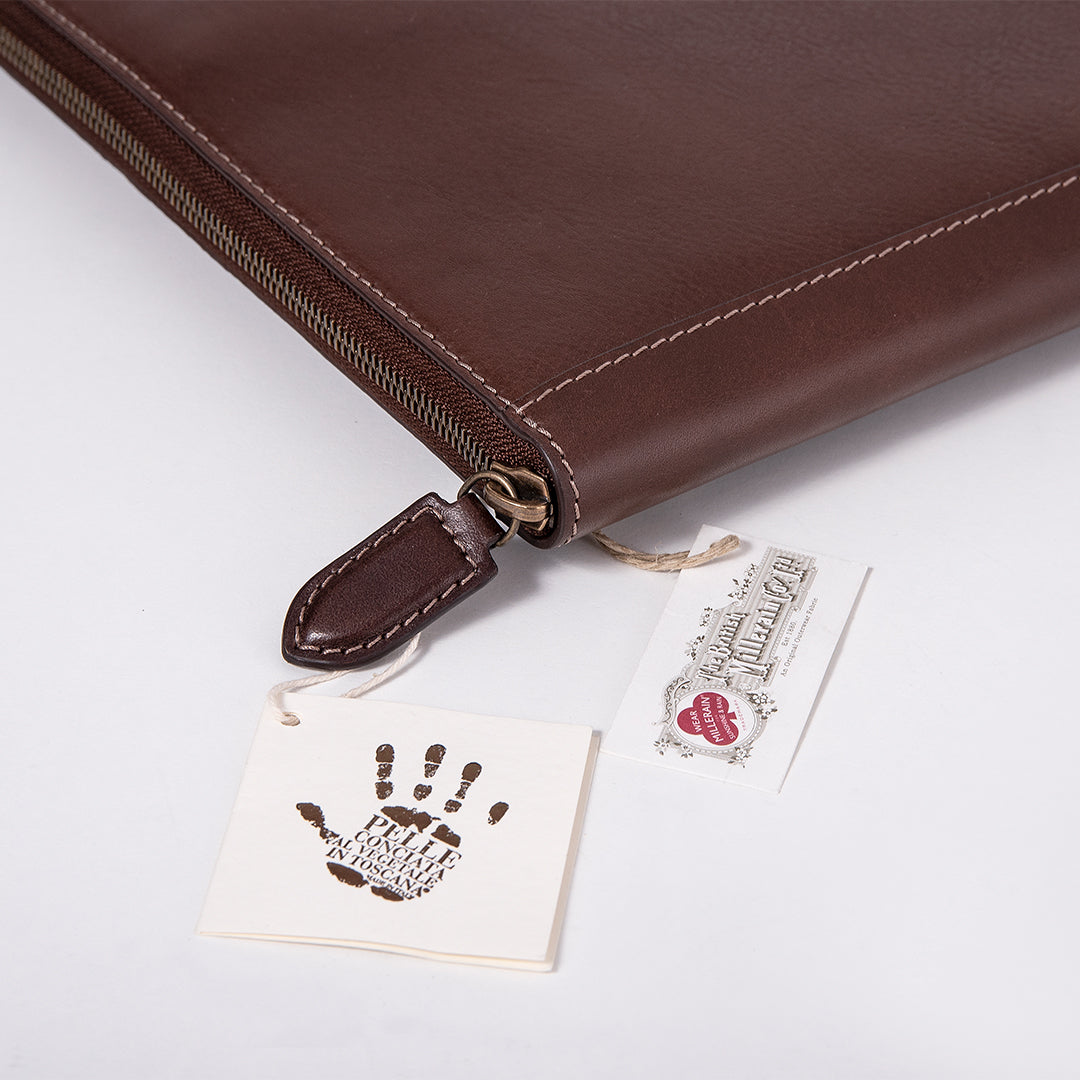 Vegetable Tanned Leather: Supporting Sustainable Men's Fashion
"Fast Fashion" has fuelled a continuous change of clothes and accessories in the race to bring the latest catwalk designs and trends to consumers.  According to the Pulse of the Fashion Industry Report 2017, the average consumer now buys 60% more items of clothing than in 2000, but each garment is kept for only half as long as consumers discard items more quickly.  The report goes on to add that when these items are no longer wanted, 73% of the clothes produced in the world end up in landfills, a further 25% are incinerated whilst only 18% are collected for recycling or re-used. 
However, consumer attitudes are changing significantly as awareness increases of the impact fast fashion is having on the environment.  More and more of us are making purchase choices based on sustainability criteria and respect for the environment. The Pulse Report Update 2019 reported that more than a third of consumers reported that they have already switched brands to another because it credibly stands for positive environmental and/or social practices whilst more than 50% plan to switch brands in the future if another brand acts more environmentally and socially friendly than their preferred one. 
The production of leather accessories such as bags, wallets and belts is just one part of the fashion industry affected by these changes.  Currently, the most common leather tanning method around the world is chrome tanning, which uses chemicals, acids and salts (including chromium sulphates) as tanning agents to produce the leather that can then be made into goods for men and women. It is a consolidated method, fast (taking only 1 day to produce) and cheap, but produces waste that, if not properly treated, can be highly polluting. Today no less than 90% of the world's leathers are chrome tanned. 
Vegetable tanned leather, on the other hand, is natural and not contaminating. It is an ecological alternative to chrome.  Vegetable tanning is a traditional process and has remained substantially unchanged over the centuries and involves only tannins as tanning agents. Tannins come from plants and trees and the most widely used tannins are Chestnut and Quebracho wood and Tara pods.  Vegetable tanning is an ancient and noble artisan tradition deep-rooted in Tuscany, in the so-called "Leather District" between Florence and Pisa.
Vegetable tanned leather continues to be associated with tradition and craft, but relatively few tanneries today have the capability to produce it because the time and skill involved in its production make it an expensive material, reducing its demand.  It can take between 20 and 40 days to produce the leather as it requires skilled craftsmen as much of the process is performed by hand. 
In Tuscany, Italy this artisan quality and tradition is protected by the Genuine Italian Vegetable Tanned Leather Consortium.  The Consortium regulates, preserves and guarantees the production of vegetable-tanned leather made in Tuscany through its quality trademark: 'Pelle Conciata al Vegetale in Toscana' ('Tuscan Vegetable-Tanned Leather').  The Consortium has created a guarantee certificate equipped with a supply chain traceability system that certifies the origin of the leather, the correct execution of the tanning process and the natural characteristics of the vegetable-tanned leather produced by the tanneries associated with the consortium.  Each trademarked certificate is printed with anti-counterfeiting techniques and bears a progressive serial number that allows the consortium to identify, at any time and anywhere in the world, both the tannery supplying the leather and the manufacturer of the product.  It is a powerful symbol of exclusivity and excellence well represented by the motto "Creating requires both time and skill".
Rydal Bags is a leather goods business for men which combines British design, Italian leather and Spanish craftsmanship to produce 'leather products of exceptional quality for men'.  We source our vegetable tanned leather from one of the Consortium's member tanneries in Ponte a Egola, Tuscany.  It's decision to buy from Italy was a simple one as far as its owner Maria was concerned, "We wanted to find the best quality materials in the world to make our products but we also wanted them to be more environmentally friendly and sustainable.  Italian vegetable tanned leather delivers on all of these!  The leather that we buy goes through a rigorous pre-selection process to ensure that only the finest leathers are shipped to our factory to make our goods." 
Every product that Rydal sells comes with the Guarantee Label of the Genuine Italian Vegetable Tanned Leather Consortium.